Escape the stress and fatigue of daily life. Let yourself go to new sensations …. Gentle touch, waves of energy, flow of love. Each tantric massage journey is created just for you.
Tantric massage can be a revelation. Waves of bliss washing over you, bringing a sense of harmony of body, mind and spirit. Tantra is a path towards understanding and loving oneself that leads to authentic love for others and the universe, because all is connected, One. Massage is the cornerstone of Tantra, as the body is seen as a sacred temple and an essential starting point for this exploration towards greater consciousness and connection.
Through Shakti Touch tantric massage and reiki journeys, I express the unconditional love and luminous energy of Shakti that are inside me. Each journey is a discovery, an exploration, revealing the body as something new each time. With my touch, and the connection it creates, I help you access the energy within and find the balance of body-mind-spirit through your body and its 5 senses. You can reconnect with your inner self, embark on an journey within, towards total wellness and sacred serenity.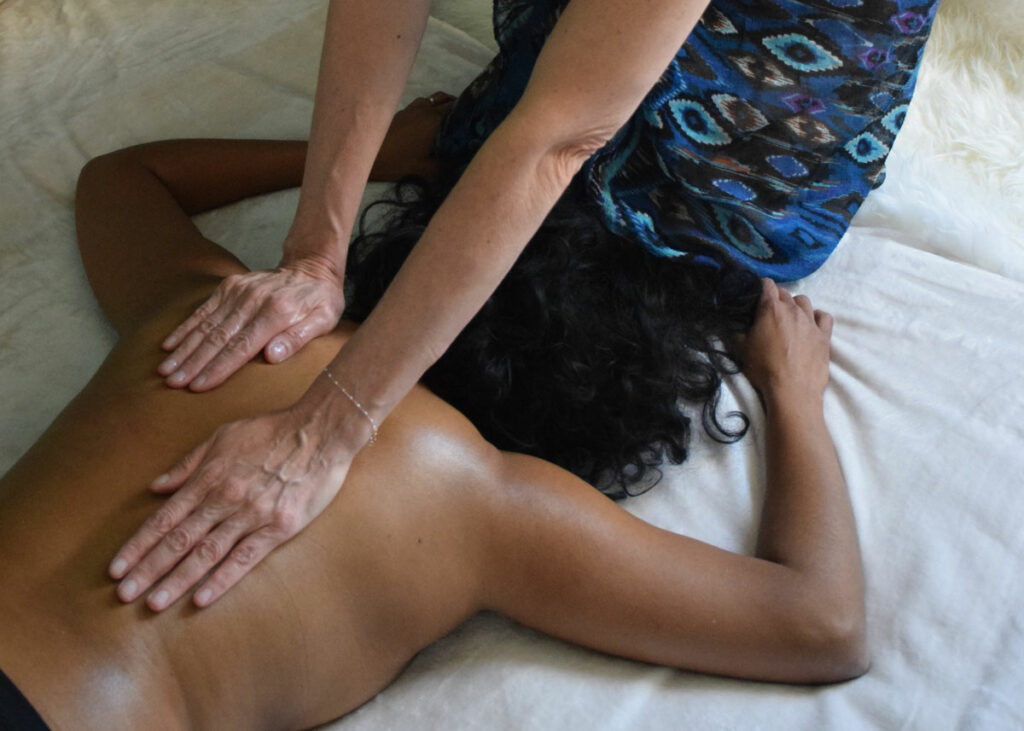 2-hour voyage. A gentle introduction to tantric massage, a holistic and energetic massage.
2½ hour voyage to the heart of tantric massage.
2-hour voyage. Kashmiri tantric massage.
A 2½ hour tantric massage journey through the 5 senses (sensory stimulation on all levels, including wine tasting and savors). Access to this voyage is possible after Discovery and Exploration Massages and an established relation of trust. Available only in the late afternoon, early evening.
"Initiation to Sacred Sexuality for couples"
A 3-hour voyage of Tantric rituals and massage to learn how to infuse your daily life and relationship with the Divine, by awakening the Shiva and Shakti in you.
These tantric massages are a holistic, energetic experience of letting go, total well-being and a traveling inwards.
Each session begins with a short conversation over a cup of Ayurvedic tea or fruit juice, followed by the creation of a sacred space and a ritual which includes meditation, a short tantric structure and deep breathing to prepare for the letting go and relaxation to come.


Massages take place in the beauty, serenity and discretion of a private apartment in Paris 17ème.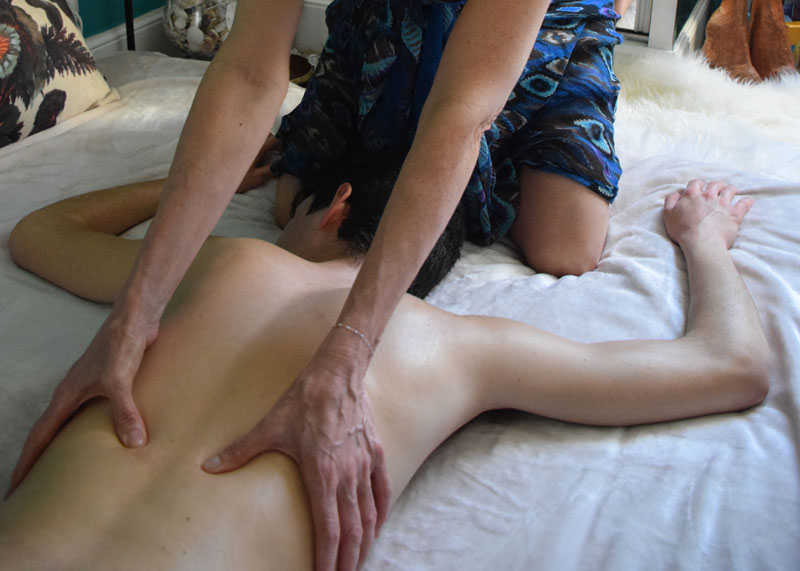 "Thank you, Ayn, for this very pleasant and rejuvenating massage, which allows you to find yourself in harmony with all of your own senses. Technical, but not too much, sensitive, without excess, and just energetic enough ... a new experience to try, putting aside all prejudices. Experience this to renew yourself."